Guided Tours
Guided tours are best suited for groups of all ages that are seeking a more detailed educational experience. Our tour guides will lead you through the exhibits and highlights of the museum while describing what it was like to ride the rails during the Age of Steam.
For school field trips, click here.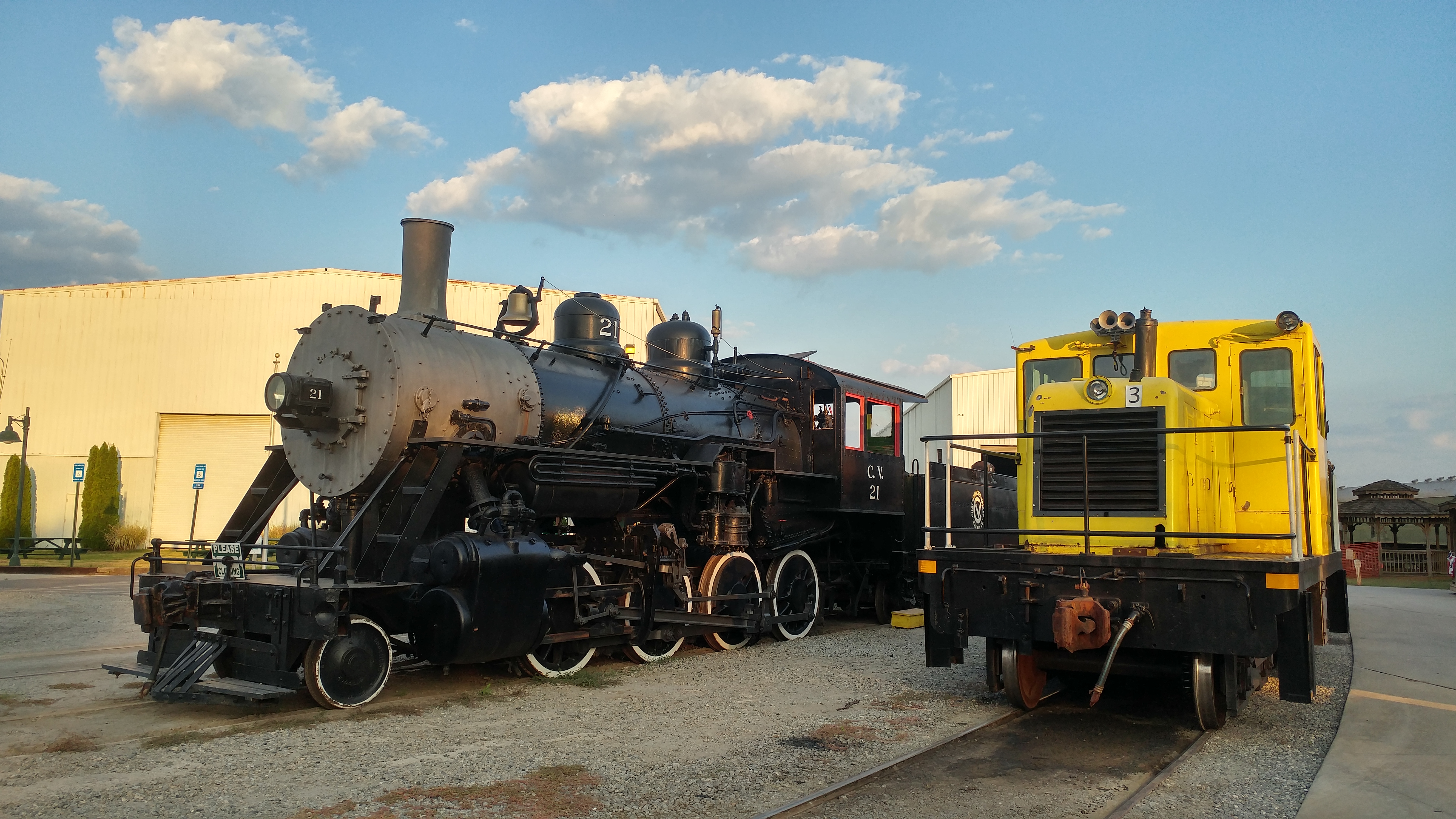 Guided tours are only available by advance reservation with three weeks notice.

Tour prices are:

Children (2-12): $9

Adults: $11

Seniors: $9

For school tours, one chaperone is allowed in free of charge per each 8 children. There is a 10 person or $90 minimum for all tours. 
Free passes are NOT valid for education programs or tours.

Program length: approximately 2 hours, including train ride

Three weeks before your visit, the tour must be paid in full. If your tour is not paid in full, you will lose your scheduled time slot. No refunds are made due to cancellation or default, but a rain check (valid for 2 years) will be given to you to visit the museum at a later date

We have an outdoor picnic area with tables and gazebos for our group visitors to enjoy lunch after their tour, available on a first come basis.
If you have any questions or would like to book a tour, please contact the museum's Education Coordinator at 770-495-0253, or email the museum's education coordinator. Please include your phone number and/or email address in your message.
* Train rides are subject to weather and other conditions outside the museum's control. Train ride tickets will be given for a later date if the train is unavailable during the tour time.